EMCO-groep gets the most out of its machinery thanks to collaboration with Smans
Case study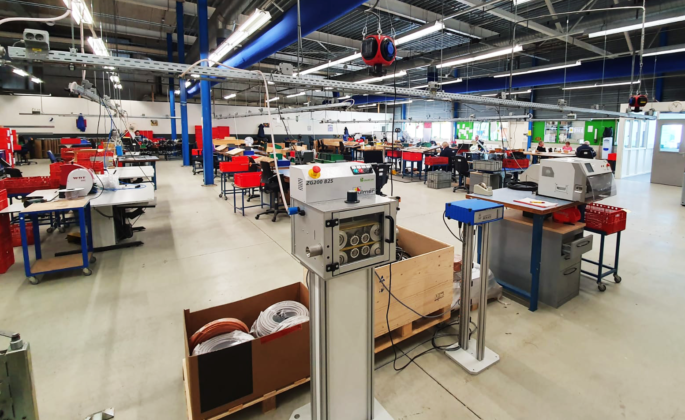 With over 1,500 employees, the EMCO Group is one of the largest work experience companies in the Netherlands. Learning and working are closely linked, reducing the distance to the labour market for some target groups. EMCO is a versatile organisation with a wide range of products and services.
Range of machinery
The electrical assembly department has a gigantic machinery park to produce medium and large numbers of cable and wire harnesses. For their largest customer they produce 10,000 cable harnesses per week. From fully automatic machines to cut-strip machines and presses; every investment EMCO makes is tailored to what their customers need at that moment.
It was a conscious choice to take Smans as a full-service partner and supplier for this department. Purchaser Gert Buist explains, "Thanks to the wide product range of Smans, they have an adapted solution for every need. With a diverse range of global brands, EMCO can always count on independent advice."
Fast intervention and training
With such a large, sophisticated range of machines, reliable after-sales service is essential. "Because we can always count on fast intervention, a machine has never stood still for too long with us. On several occasions we have been well served by technical support over the phone. If it cannot be solved remotely, a technician will come our way as soon as possible," says Gert Buist.
EMCO can also count on Smans for training on the operation and handling of the machines. Structure is needed in social employment companies like EMCO. We try to use the same person for each machine as much as possible. Upon delivery, Smans always ensures proper training for both the person in charge and the operator.
Future plans
In the future, EMCO will continue to invest in the replacement and expansion of its machinery. In this way they can continue to guarantee the highest quality for their products and provide sufficient suitable work for their employees.