Knowledge portal
The World of Labeling and Marking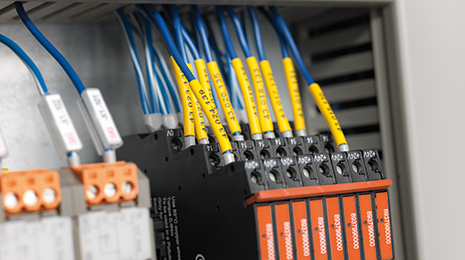 A while ago, we organised a virtual journey through the four worlds of cable and wire processing. In a series of four webinars, we discussed exciting topics and offered a clear view of the possibilities.
Do you want to know how to take your production processes of Labeling & Marking to the next level?
Then watch this webinar and get an overview of the machines of the future that will help you meet your challenges!
This webinar is only in Dutch, please contact us if you want more information in your language.
---
More info?
Leave your details via the contact form and we will contact you as soon as possible!