Manual soldering – well connected.
16-11-2018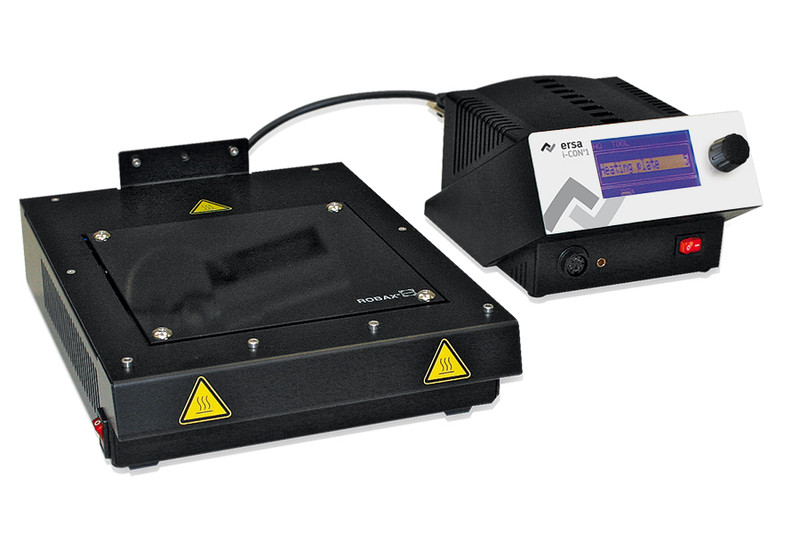 Ersa soldering stations with interfaces for many applications
Networked systems are becoming more and more important – also in electronics manufacturing, where data acquisition and interfaces are becoming increasingly important. Consequently, solutions that allow networking with other systems are also increasingly in demand for soldering stations. For some time now, manual soldering has been regarded as a "white spot" in process data acquisition in an industrial environment. With modern soldering stations this does not have to remain the case. Today´s models offer various possibilities to communicate with the environment, e.g. Ersa i-CON 1V and i-CON 2V have an interface on board on request – in the i-CON VARIO models it is installed as standard.
The most common applications for using the interface today are still the control of external systems, e.g. a heating plate for preheating components during soldering. Alternatively or additionally, a solder fume extraction system can also be remote controlled so that the connected filter system only works when soldering is actually taking place. This protects the filter and reduces energy consumption. The interfaces have also become indispensable when soldering stations are used in automated soldering systems – there are no restrictions from simple "ready" handshakes to bidirectional data exchange. When using a soldering station in a robot, the entire system must be able to log at any time the soldering temperature at which the individual solder joint was processed.
From here it is only a few steps to integrate a soldering station into a Manufacturing Execution System (MES). Processing times and data of a manual soldering workstation or an automated system can be assigned to each module. The manufacturer can thus transparently prove which processes a board has gone through in its production. Similar to the topic Industry 4.0, no implementation can be detected in the area, but the signals from the market clearly point in this direction.
For more information contact SMANS N.V.
Source: Ersa