PNEUMATIC CRIMPING MACHINE SERIES UP 35 | SSC
03-09-2019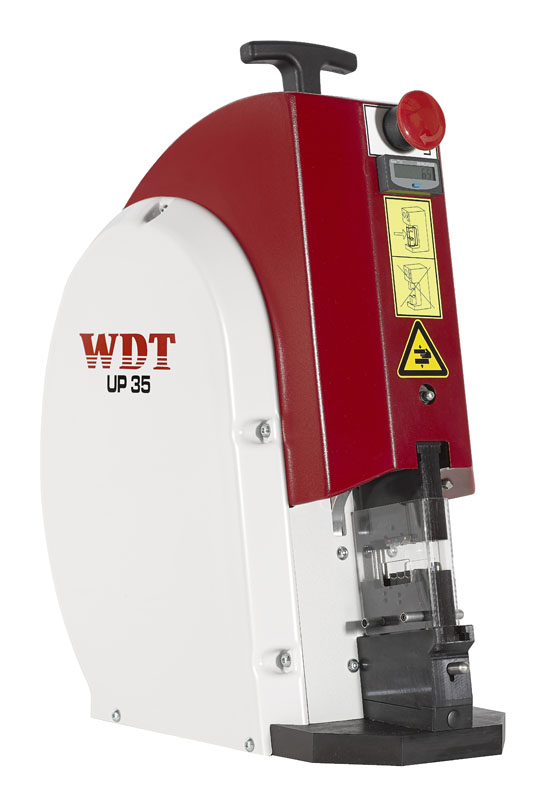 Would you like to be able to crimp small to medium cross section sizes and still be mobile?
The crimping machine series UP 35 | SSC is the solution! It unites the highest quality standards and a broad area of application with the smallest space requirements possible.
The series UP 35 | SSC offers you maximal flexibility with its handy construction and low weight. With the aid of the provided T-handle the transport becomes incredibly easy and promises you effortless mobility. While the ergonomic design of the machine ensures optimal and user-friendly operating conditions, the integrated sequence control guarantees the highest process quality. Furthermore, since the adapters can be exchanged without using tools, you are able to quickly and efficiently switch among the variety of application areas. In addition to the standard version of the UP 35, the special editions UP 35 BA and SSC are also available. The UP 35 BA is equipped with a hand lever for opening and closing the crimp insert to precisely position the terminal. The SSC works with a double food pedal and can be used without a safety guard. Our pneumatic crimping machine series UP 35 | SSC – A professional enhancement for your production!
FEATURES
+Integrated piece-counter
+Low weight+Minimum space requirements
+Simple maintenance
+Ergonomic design
+Integrated light source
+Available with handle or double foot pedal
+Compliant with current EU-Directives and CE
Contact Smans for more information